Micrographs of the stem
Stems of kidney bean plants continue to stay green through maturity. However, they may lose the pith. The branch stems have a different shape (see Fig. 27).
A cross-section (transverse section) through the main stem of a bean plant showing secondary growth of a red kidney bean stem.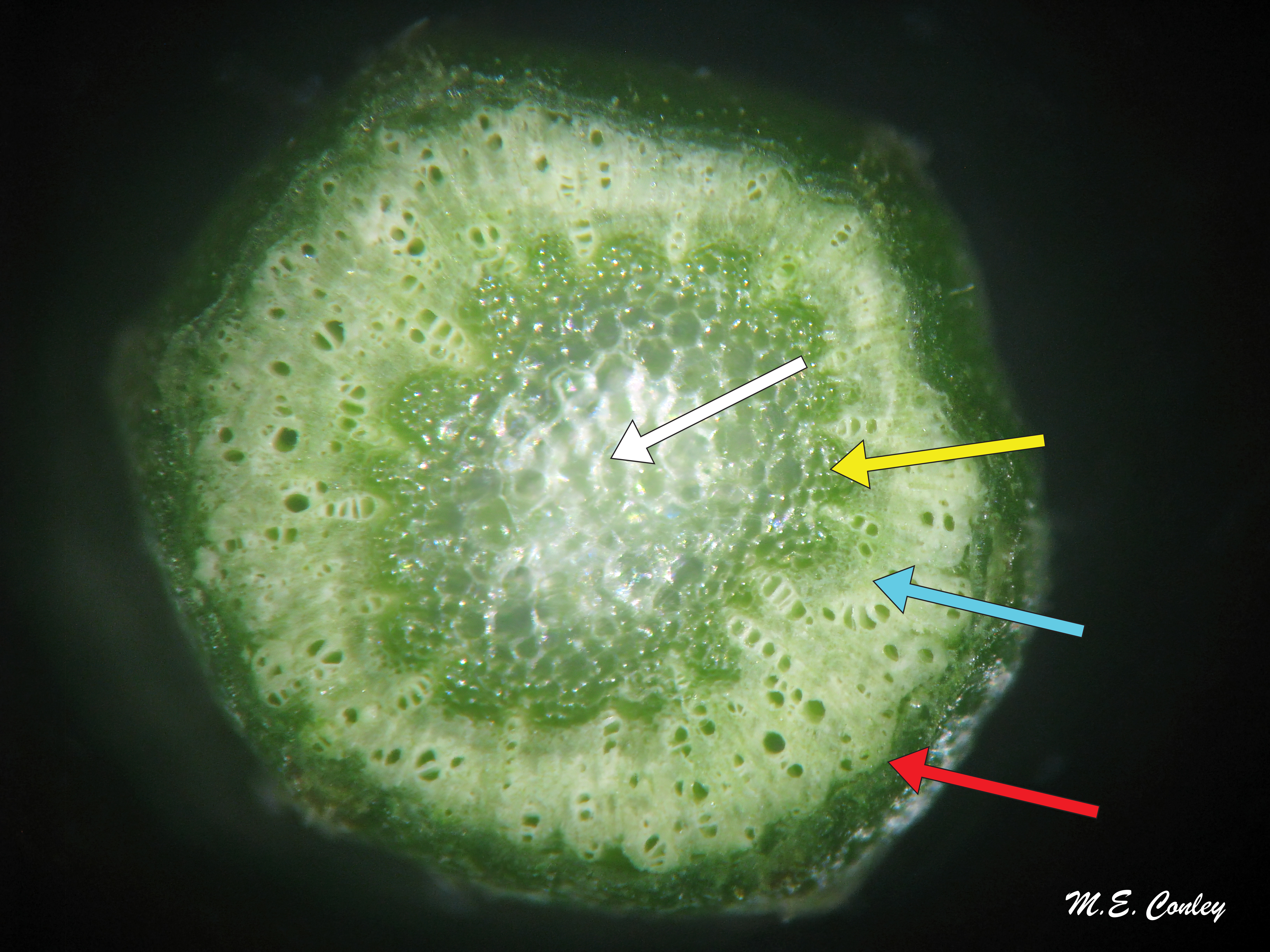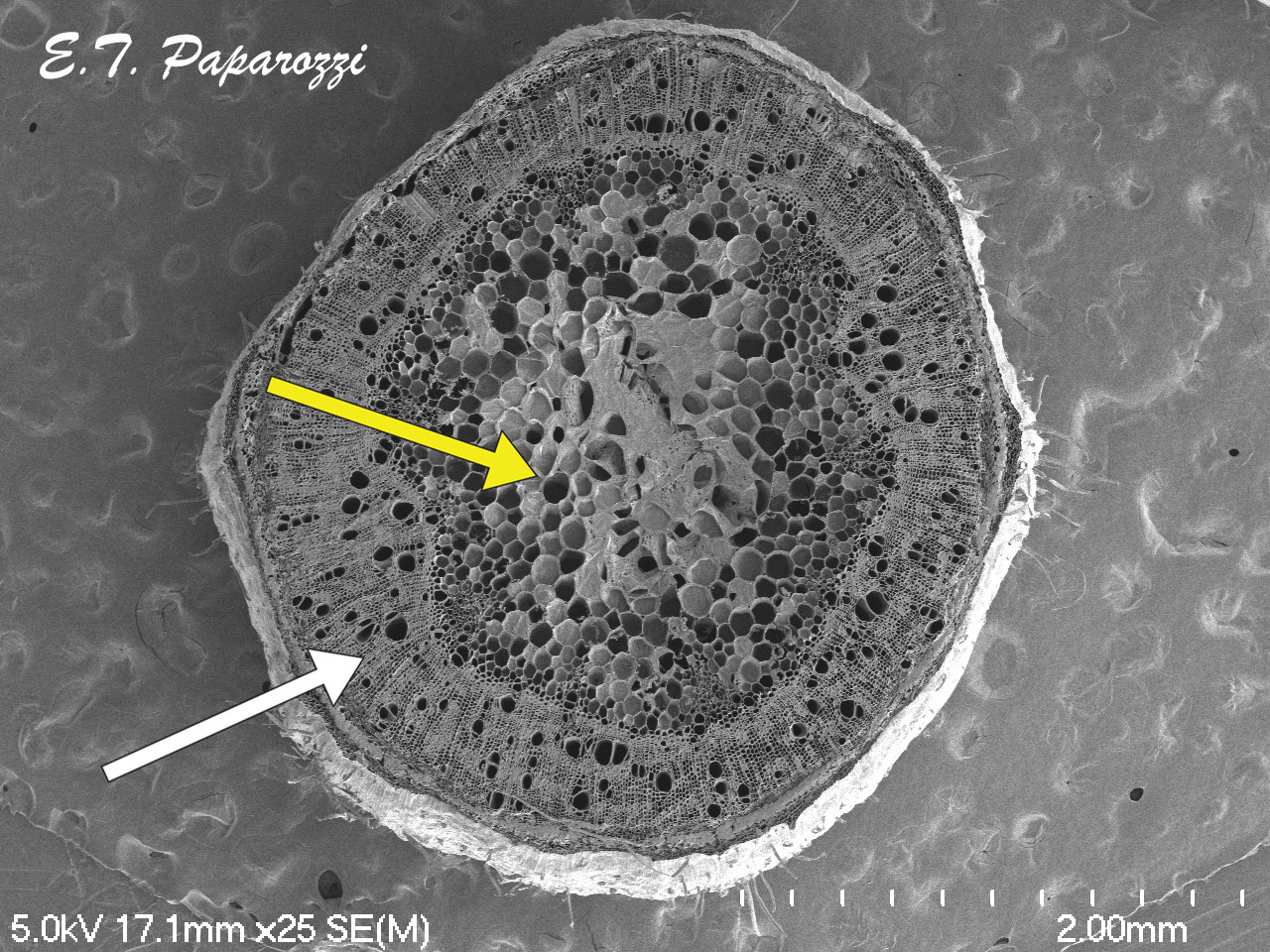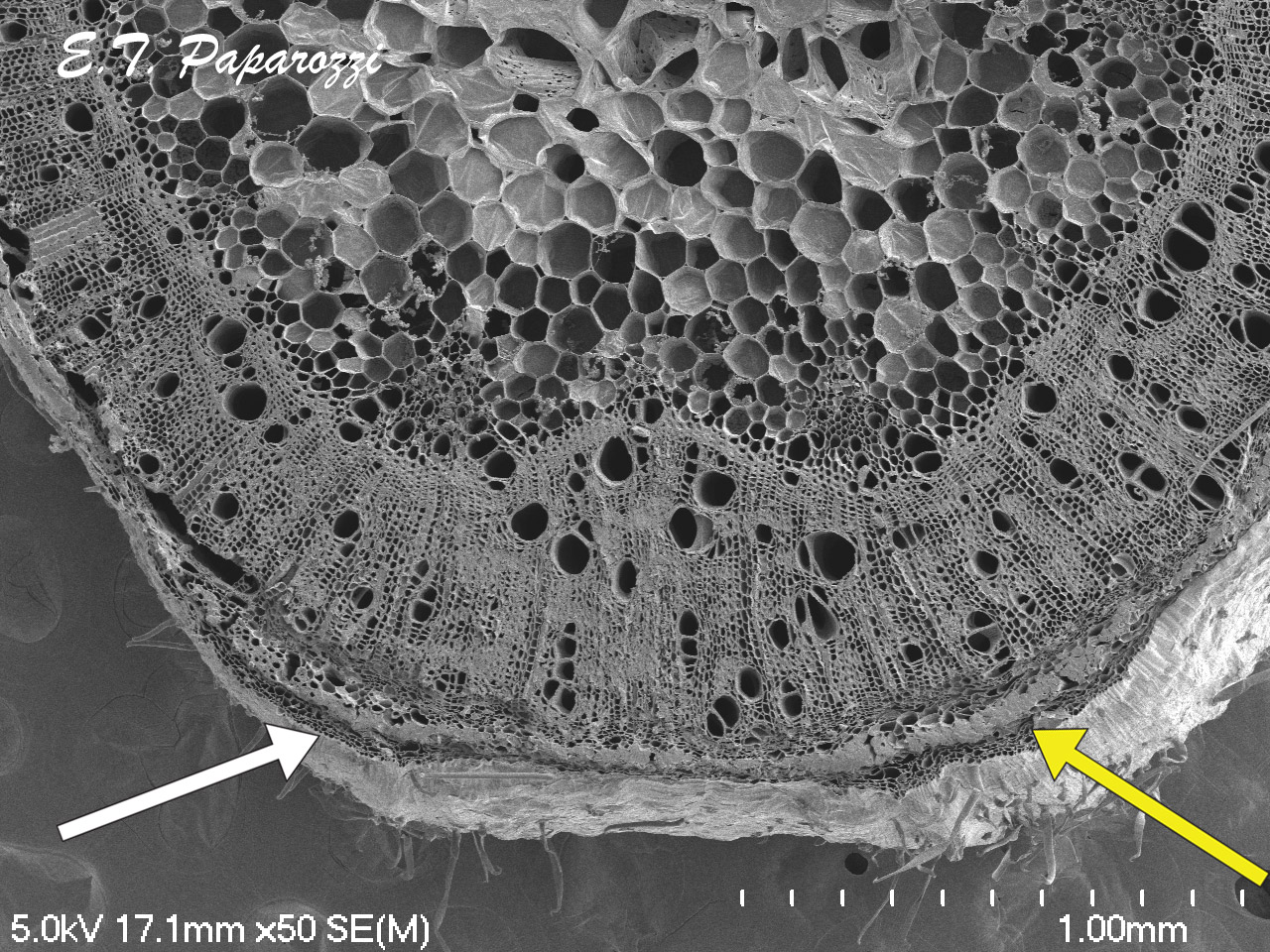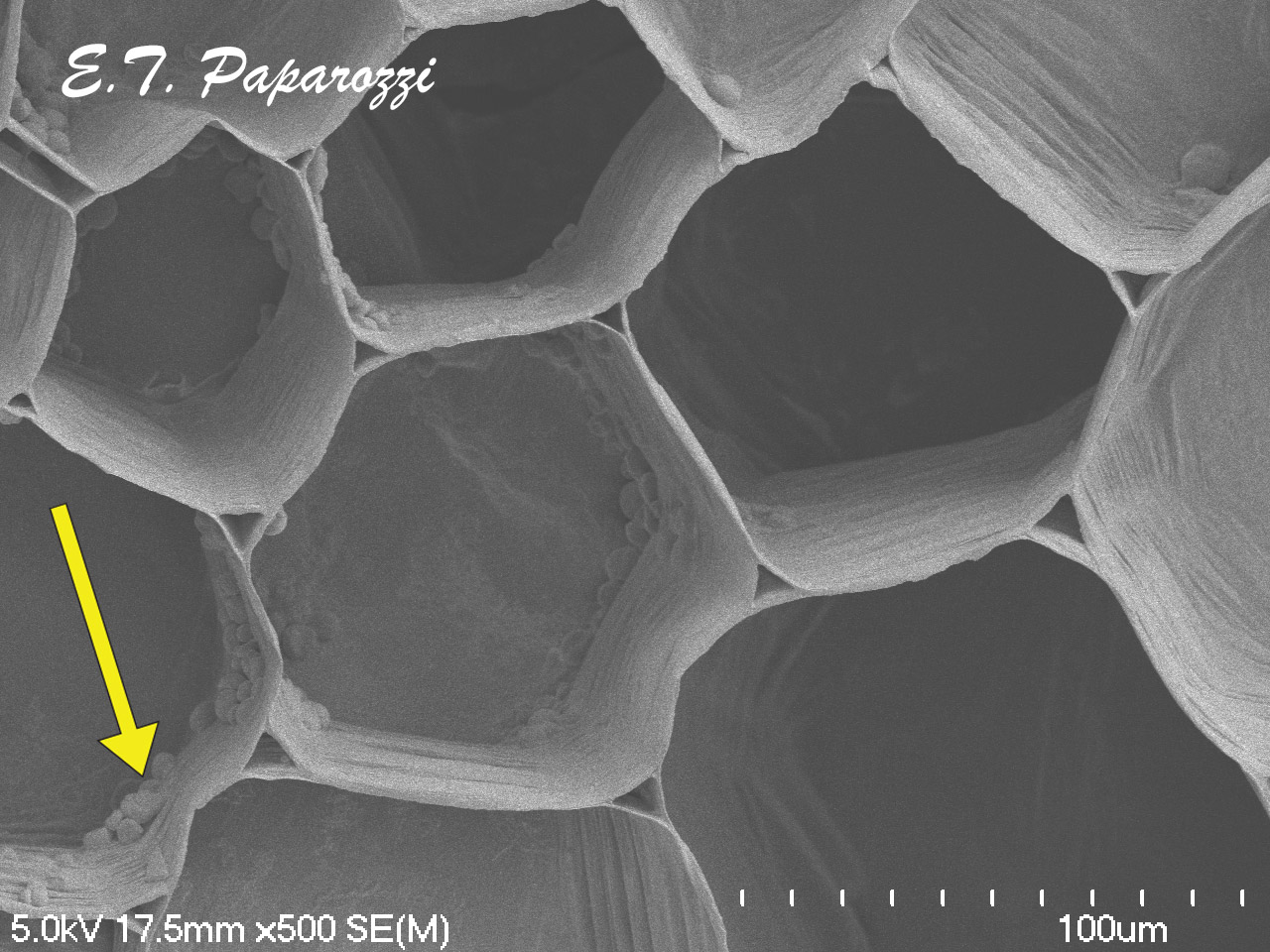 Day 48. The branch stems, which arise off the main stem of the red kidney bean plant are not cylindrical. They are almost hexagonal – just like the cells in the pith. The shape is due to the presence of fibers (sclerenchyma tissue) that give the stem strength and shape.