Amino Acid Characteristics
Now let's go a step further and learn more about amino acids, the building blocks of proteins. Amino acids differ primarily in the chemical structure of their side chains, the 'R' group. Two important groups of amino acids for this set of lessons include the branched chain amino acid (leucine, valine and isoleucine) and aromatic amino acids (phenylalanine, tyrosine and tryptophan). These figures show their molecular structures. Notice how the terms 'branched chain' and 'aromatic' are good general descriptors of their respective 'R' groups.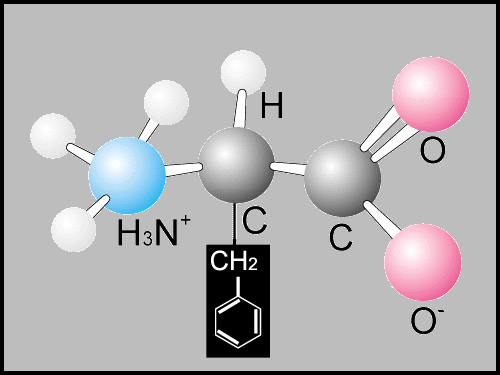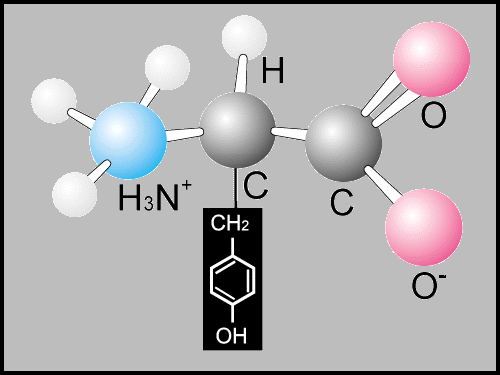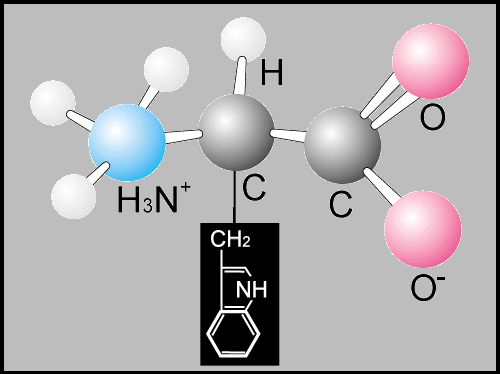 Figure 4: AROMATIC AMINO ACIDS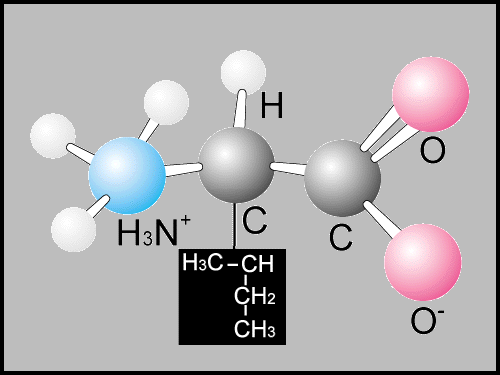 Figure 5: BRANCH CHAIN AMINO ACIDS
Both of these types of amino acids are produced by very tightly controlled enzymatic pathways. Because plants must produce all 20 amino acids, chemical compounds that inhibit amino acid production can have herbicidal activity.
Question : What would happen to a plant which cannot produce one or more amino acids?
Commercially important herbicides that inhibit amino acid production are listed in Table 1. The classes will be explained in detail throughout this lesson. A separate lesson describes the other 2 classes.
For more details go to Weed Science of America, http://www.weedscience.com
                                                                              Table 1.
Mode of Action

Chemical Classification
Common Chemical Name
Trade Name
Mode of Action Classification

Inhibitors of aromatic amino acid synthesis

Unclassified

Glyphosate

Roundup(Monsanto)

Touchdown(Syngenta)

G*

9**

Inhibitors of branched chain amino acid synthesis

Sulfonylurea

Imidazolinone

Trizolopyrimidine

Chlorosulfuron

Imazethpyr

Flumetsulam

Telar (DuPont)

Pursuit (BASF)

Broadstrike (Dow)

B* 2**

Inhibitors of glutamine

Unclassified

Glufosinate

Rely

Liberty

Bayer

H* 10**